Insight Private Finance
Simply Better Mortgage Advice
YOUR PROPERTY MAY BE REPOSSESSED IF YOU DO NOT KEEP UP REPAYMENT ON YOUR MORTGAGE
Welcome to Insight Private Finance
Specialist Mortgage & Protection Advice
Insight Private Finance is a specialist mortgage broker with offices in Norwich and Harlow. We offer professional mortgage advice and protection advice to our clients throughout the whole of the UK.
Whether you are a first-time buyer, looking for a new home, or a property investor, we are able to access a wide range of mortgages currently available. This means we can look for an appropriate mortgage to fit your individual circumstances.
To ensure your home and investment are 'safe as houses' we are also able to advise about protecting your home, income and your lifestyle.
You'll find details on how to contact us to arrange your first appointment on our appointments page.
If you are a first time buyer, or are looking for another home you'll find further details on how to contact us on our contact page.
Insight Private Finance – your local mortgage professionals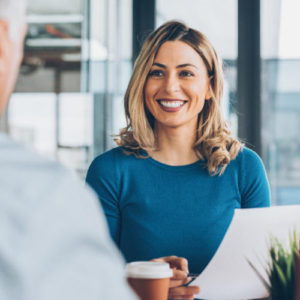 Your Trusted Mortgage Broker
Our mortgage advisers are here to help you find the best possible deal. We'll compare rates across 70+ lenders and thousands of products. Give us a call today!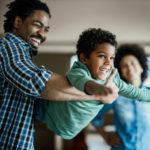 Best Mortgage Rates
We compare mortgages from a comprehensive range of lenders to find you the best mortgage rates. There's no "one size fits all" when it comes to your mortgage, which is why we search rates and products from over 70 lenders. We'll tell you what's available, what's most suited to you, and what the all-in-cost will be for each. This way you know that when you come to us, you're getting the best possible deal.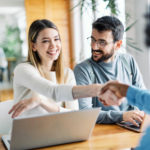 Expert Mortgage Advice
Our mortgage brokers have over 100 years of combined experience. Whether you're buying your first home, remortgaging, or you're an experienced landlord – At Insight Private Finance we've got you covered. When you first come to us, we'll find the right expert for you. All of our brokers specialise in different types of mortgage.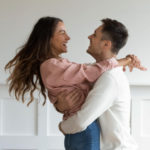 Your Mortgage Sorted
We handle your entire mortgage application from start to finish, bringing you peace of mind. Our advisors and our team are at your disposal. They'll liaise with mortgage providers to maxmise your chances of mortgage success. Once your application has been submitted its not over! Our team will manage all of the parties involved to make sure the chain doesn't fall through.
What our clients are saying
Our Companies
Say hello to the Insight group of companies
Insight Private Finance – your local mortgage advisers
Whether you are a first time buyer, simply looking to move home or your a property investor who wants to expand your portfolio Insight Private Finance can help! So what are you waiting for? Get in touch today!
Send us a quick message
Need a question answered fast? No problem! Simply complete our 'quick contact' form below and one of our dedicated team of mortgage advisers will be in touch in the next 24 working hours…
You voluntarily choose to provide personal details to us via this website. Personal information will be treated as confidential by us and held in accordance with GDPR May 2018 requirements. You agree that such personal information may be used to provide you with details of services and products in writing, by email or by telephone. By submitting this information you have given your agreement to receive verbal contact from us to discuss your mortgage requirements.