Our Terms
These Terms and Conditions set out our respective obligations and services. Please read in conjunction with our Privacy Notice.
These legal terms are governed by English law and are between you and Insight Private Finance Limited. You will be required to agree to them prior to using our services.
Registering with Insight Private Finance
Our website allows you to set up a free Insight Private Finance account which gives you access to all of our services.
Please register with your email address and create an account and a secure password. Keep your password safe at all times and never reveal it to anyone else.
If you find out, or suspect, that someone else knows your login details you must change your password immediately. If you need help regarding security, email us at
We have the right to suspend or disable your account for any reason – including security reasons or if you have breached this contract. This could be done on a temporary or permanent basis.
Our services and advice
Whatever financial decisions you have to make, the first step towards making the right decisions is to establish a clear understanding of your needs. At our first meeting we will gather information about you to help define your needs and priorities.
Our services include referals to mortgage advisors:
Mortgage advice: Whether you are buying your first home, moving home or looking to re-mortgage, our mortgage services are designed to provide you with the best mortgage solution for your needs.
We will only start work once we have agreed our services and charges with you. We will give you a copy of our Key Facts Illustration which will set out the services we have agreed to provide and confirm to you how much this will cost prior to application.
Mortgage Advice
Our partners provide advice on mortgages for non-business purposes on a first charge basis, we do not give advice on second charge loans or mortgages for business purposes. We advise on a comprehensive range of mortgages from across the market, but not deals that you can only obtain by going direct to a lender. Our advice will be based on the most suitable mortgage product included within the range available to intermediary firms. If there is a particular mortgage product that you are aware of which is available directly from a lender that you wish us to review and comment on, we are happy to do so. We may charge you a fee for providing advice in relation to this but would agree this with you at the time.
Alternative finance options
You should note that where we provide services in relation to increased borrowing on an existing mortgaged property there may be alternative options available to you that may be more appropriate. For example:
You may be able to obtain a further advance from your existing lender or obtain an unsecured loan for the additional funds.
Where your existing mortgage is a first charge against the property, a second charge mortgage may be available and
Where your existing mortgage is a second charge a first charge loan may be available.
Our service is currently only available to UK residents for properties that are registered in the UK.
Our obligations
Our recommendations
We will confirm to you the basis of our recommendations in a suitability report. We will also provide you with a European Standardised Information Sheet (ESIS) key facts illustration (KFI) which give a description of the costs and features of the mortgage / product that we are recommending.
You may ask us to provide you with additional KFIs or ESISs for any mortgage / product for which you are eligible.
Finance crime
We are obliged to put in place controls to prevent our business from being used for money laundering and other forms of financial crime.
We will verify your identity before undertaking any business with you. To do this we may use electronic identity verification systems and we may conduct these checks from time to time throughout our relationship, not just at the beginning. The check may leave a 'footprint' on your credit file but it will not affect your credit rating.
Conflicts of interest
Although we will always try to act in your best interests there may be situations where we or one of our other clients has some form of interest in the business being transacted for you. If this happens or we become aware that our interests or those of one of our other clients conflict with your own interests, we will contact you and ask for your consent to proceed before we carry out any business for you. We will also let you know the steps we will take to make sure you are treated fairly.
We have a conflicts of interest policy. If you want to see a copy of it, please ask us.
Communicating with you
Our normal ways of communicating with you are by online portal, telephone, post, e-mail or SMS text message. Our communications will be in English.
We may ask you to confirm your instructions to us in writing via email or the online portal as this helps to avoid any future misunderstandings.
Where you have consented for us to do so, we may contact you in the future by means of an unsolicited promotion (by online portal, telephone, email or post) should we wish to discuss the relative merits of a particular mortgage product or service which we feel may be of interest to you.
Recording telephone calls
To ensure we carry out your instructions accurately, to help us to continually improve our service and in the interests of security, we will record and may monitor your telephone communications or conversations with us.
Copies of our telephone recordings will be available on request, for a period of 5 years after the recording was made.
Your obligations
This section sets out your obligations in agreeing to receive our services.
Providing information about your circumstances
Our advice will be based on the information that you give so it is important that you provide us with accurate and up-to-date information when we request details about your circumstances and objectives. This will allow us to provide you with the appropriate advice. If you limit the information provided it could affect the suitability of the advice we give.
Payment for services
Our client agreement sets out our charges and services, you have also been provided with all the charges associated with this recommendation in the Client Declaration document.
Legal and accounting advice
We are not qualified to provide legal or accounting advice or to prepare any legal or accounting documents. This means that the onus is on you to refer any point of law or accountancy that may arise during the course of discussions with us, to a solicitor or accountant.
Our charges
This firm usually charges a fee for mortgage advice. The amount of the fee will depend upon your circumstances and will be discussed and agreed with you at the earliest opportunity. We may also receive commission from the mortgage lender, which will be disclosed on the mortgage illustration you will receive in relation to your chosen mortgage. You will be advised of the amount before we carry out business for you.
Our services include:
A streamlined online data collection process enabling us to understand your financial goals and objectives, establish your attitude to mortgage risk and review your current arrangements.
A call with one of our trained advisors.
Undertaking research to identify appropriate products.
Providing a personalized report and recommendations.
Implementation of agreed recommendations.
Provision of business support team to assist with mortgage application administration and who will liaise with the lender/provider/valuer/estate agents/solicitors to ensure a smooth process to completion.
There may be additional costs and charges related to the mortgage product we recommend. You will receive a Key Facts Illustration / European Standardised Information Sheet when considering a particular mortgage which will tell you about any fees relating to it.
Please note any non-refundable lender fees already paid by you may not be refunded if you cancel an application. Any fees that are due to be refunded to you will come from the company you have paid them to. We are not liable to you for any refunds.
Cancellation and amendments
Ending this agreement
You or we may terminate this agreement at any time, without penalty.
Notice of termination must be given in writing and will take effect from the date of receipt.
Any transactions already initiated will be completed according to this agreement unless otherwise agreed in writing.
You will be liable to pay for any services we have provided before cancellation and any outstanding fees, if applicable.
Amendments
From time to time it may be necessary to amend the terms set out in this agreement where it is not necessary to issue a new agreement. If this is the case, we will contact you with details of the changes.
Product cancellation rights
Full details of any financial products we recommend to you will be provided in the relevant product information you will receive. This will include information about any product cancellation rights along with any other early termination rights and penalties.
Please note that there is no right to cancel a mortgage contract once the mortgage transaction has been concluded.
Useful information about our services
Who authorises us to advise you?
Insight Private Finance is an appointed representative of PRIMIS Mortgage Network as a trading name of First Complete Ltd. First Complete Ltd is regulated and authorized by the Financial Services Authority (FCA number 435779).
Our permitted business includes advising on and arranging on mortgages and providing execution only services for non-investment insurance contracts.
You can check our details on the Financial Services Register by visiting the FCA's website www.fca.org.uk/firms/systems-reporting/register or by contacting the FCA on 0800 111 6768.
What if things go wrong?
If you are unhappy with our advice or any aspect of our services, we encourage you to contact us as soon as possible. We will do our best to resolve your concerns.
We have a complaints procedure and we can provide further details on request. If you do have a complaint, and you are not happy with our response, the Financial Ombudsman Service (FOS) may be able to help. The FOS settles disputes between financial services business and their clients. Full details are available at www.financial-ombudsman.org.uk.
Additional peace of mind
The Financial Services Compensation Scheme (FSCS) is the UK's statutory compensation fund for customers of authorised financial services firms who are unable to pay claims against them, usually because they have gone out of business.
You may be able to claim compensation from the FSCS if we cannot meet our obligations. The amount of compensation available will depend on the type of business and the circumstances of the claim. We can provide more specific information on request, but as a guide:
­ Mortgages: advising and arranging is covered up to a maximum limit of £50,000.
­ Insurance: in the majority of cases, eligible claims about the advising and arranging of protection products are covered for 90% of the claim, without any upper limit.
Further information is available from the FSCS at www.fscs.org.uk.
Benefits we may receive
Under the rules of our regulator the FCA, we cannot accept payments or benefits from other firms (e.g. product providers) unless it is designed to enhance the quality of service we provide and it does not conflict with our duty to act in our clients' best interests.
From time to time we may attend training events funded and /or delivered by product providers, fund managers and investment platforms. These events are designed to enhance our knowledge and ultimately therefore enhance the quality of service we provide to our clients. Please ask us if you want further details.
Data Collection and Protecting your personal information
To provide our services properly we will need to collect information about your personal and financial circumstances. We take your privacy seriously and will only use your personal information to deliver our services.
Processing of your personal data is necessary for the performance of our contract for services with you. Generally, this is the lawful basis on which we intend to rely for the processing of your data. (Please see the reference to special categories of data below). Our policy is to gather and process only that personal data which is necessary for us to conduct our services appropriately with you.
We adopt a transparent approach to the processing of your personal data. Sometimes, we may need to pass your personal information to other organisations. If you apply to take out a financial product or service, we will need to pass certain personal details to the product or service provider.
You will be requested to upload certain documentation in order to process your mortgage application such as your passport, bank statements and pay slips. By scanning and sending your documents to us you authorise us to review them. Where necessary, we may request that you provide better quality scans or alternative documentation.
We may engage the services of third party providers of professional services in order to enhance the service we provide to you. These parties may also need to process your personal data in the performance of their contract with us. Your personal information may be transferred electronically (e.g. by email or over the internet) and we, or any relevant third party, may contact you in future by what we believe to be the most appropriate means of communication at the time (e.g. telephone/ email/ letter etc.).
The organisations to whom we may pass your details also have their own obligations to deal with your personal information appropriately. Sometimes a product or service may be administered from a country outside Europe. If this is the case, the firm must put a contract in place to ensure that your information is adequately protected.
We will issue you with our Privacy Notice. This is a separate document which provides more information about the nature of our personal data processing activities and includes details of our retention and deletion policies as well as your rights of access to the personal information that we hold on you.
As part of this agreement we will ask you to consent to the transfer of personal information in accordance with the protections outlined above.
Special categories of personal data: there are certain categories of personal data that are sensitive by nature. The categories include: data revealing racial or ethnic origin, political opinions, religious or philosophical beliefs, trade union membership and data concerning health. Depending on the nature of the products and services that you engage us for we may need to obtain your sensitive personal data particularly in relation to health. Our policy is that should we require any special category of personal data we will only gather this with your explicit consent.
If you are concerned about any aspect of our privacy arrangements, please speak to us.
Application refusal
We will send you a confirmation email once your application has been submitted to your chosen lender. We will then work with you and liaise with your lender to complete the process. Completion is the drawdown of your mortgage – when your new lender releases the money for your mortgage. We will continue to keep you informed throughout the process.
If you start a mortgage application and do not finish it we will send you a range of reminders offering tips and advice on how to complete your mortgage application.
We may refuse to proceed with an application if:
Your chosen product is no longer available and an alternative mortgage cannot be sourced/provided;
There has been a pricing or description error by the lender and an alternative product cannot be sourced/provided;
The documentation you provide cannot be verified;
We believe that you are unlikely to be suitable for a mortgage product that we can provide;
Your application has been declined by the mortgage provider;
We have reason to believe that information that you have provided to us is inaccurate or misleading;
We have reason to believe that you have made a high volume of applications and/or have repeatedly applied and withdrawn these applications;
You fail our known your customer (KYC), anti-money laundering (AML) and counter-terrorist financing (CTF) due diligence processes;
The application appears to be for purposes that do not fit within the scope of our service (including as set out in these terms);
The application is for an address outside of the United Kingdom.
If we are unable process your application, we will contact you at the earliest possible opportunity to inform you.
You agree that we may act on your behalf in liaising with mortgage lenders and any other third parties involved in the mortgage application process.
We are unable to provide any assurance that your application will be approved by a mortgage lender. If or when your application is approved by a mortgage lender, we will have no responsibility for ensuring that the mortgage is entered into or fulfilled (you or the lender may decide not to progress with it).
Should the lender be made aware of any information that may affect their lending decision (before or after approval), they may withdraw your mortgage offer by referring to their terms and conditions. We cannot be held responsible for this.
If you are applying for a mortgage in respect of a property that you wish to purchase, we will not be involved in any way in the purchase process. We will, however, support you wherever we can. It is your responsibility to provide all necessary details of the mortgage product and mortgage provider to your solicitor, estate agent and/or conveyancing practitioner.
You may withdraw your mortgage application at any time before your mortgage has been entered into by contacting us via your customer dashboard on our website.
Intellectual property
We are the owner of the licensee of and reserve all rights to all intellectual property rights attributable to our site and its contents. This includes copyright works and trademarks, which may or may not be registered.
Use of our site
We use independent companies to measure and analyse how people use our website. They use cookies to gather and collate information such as the number of pages viewed on the site, the number of visitors and common ways of arriving at or leaving the site. Doing this enables us to keep our content and navigation fresh and useful. For more information, please see our Cookie Policy.
We'll do our best to ensure that the content of our website is accurate and up-to date however we cannot guarantee that our site, or any content on it, will be free from errors or omissions.
You are responsible for configuring your information technology, computer programmes and platform in order to access our site. You should use your own virus protection software.
The content on our site is provided for general information only. It is not intended to amount to advice on which you should rely. You must obtain appropriate separate advice (whether provided by us through our mortgage services or through another person) before taking, or refraining from, any action on the basis of the content on our site.
Although we make reasonable efforts to update the information on our site, we make no representations, warranties or guarantees, whether express or implied, that the content on our site is accurate, complete or up-to-date.
Changes to terms
We may change these Terms and our site at any time, so please check this page from time to time. If you are a registered user we'll provide you with reasonable notice of any major changes, and you'll always be able to request copies of our historic terms.
It happens thousands of times each week – someone has their mortgage approved from one of tens of lenders – but each application is unique.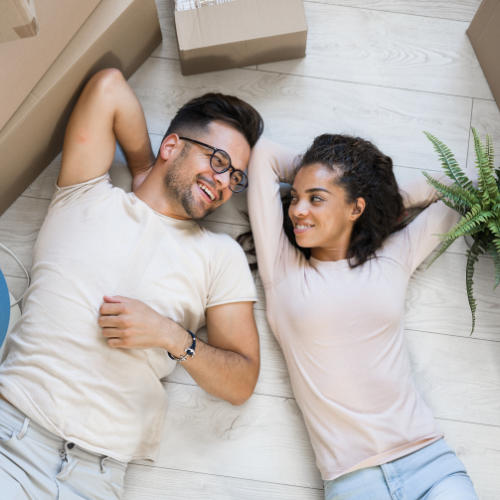 Our Companies
Say hello to the Insight group of companies
Insight Private Finance – your local mortgage advisers
Whether you are a first time buyer, simply looking to move home or your a property investor who wants to expand your portfolio Insight Private Finance can help! So what are you waiting for? Get in touch today!